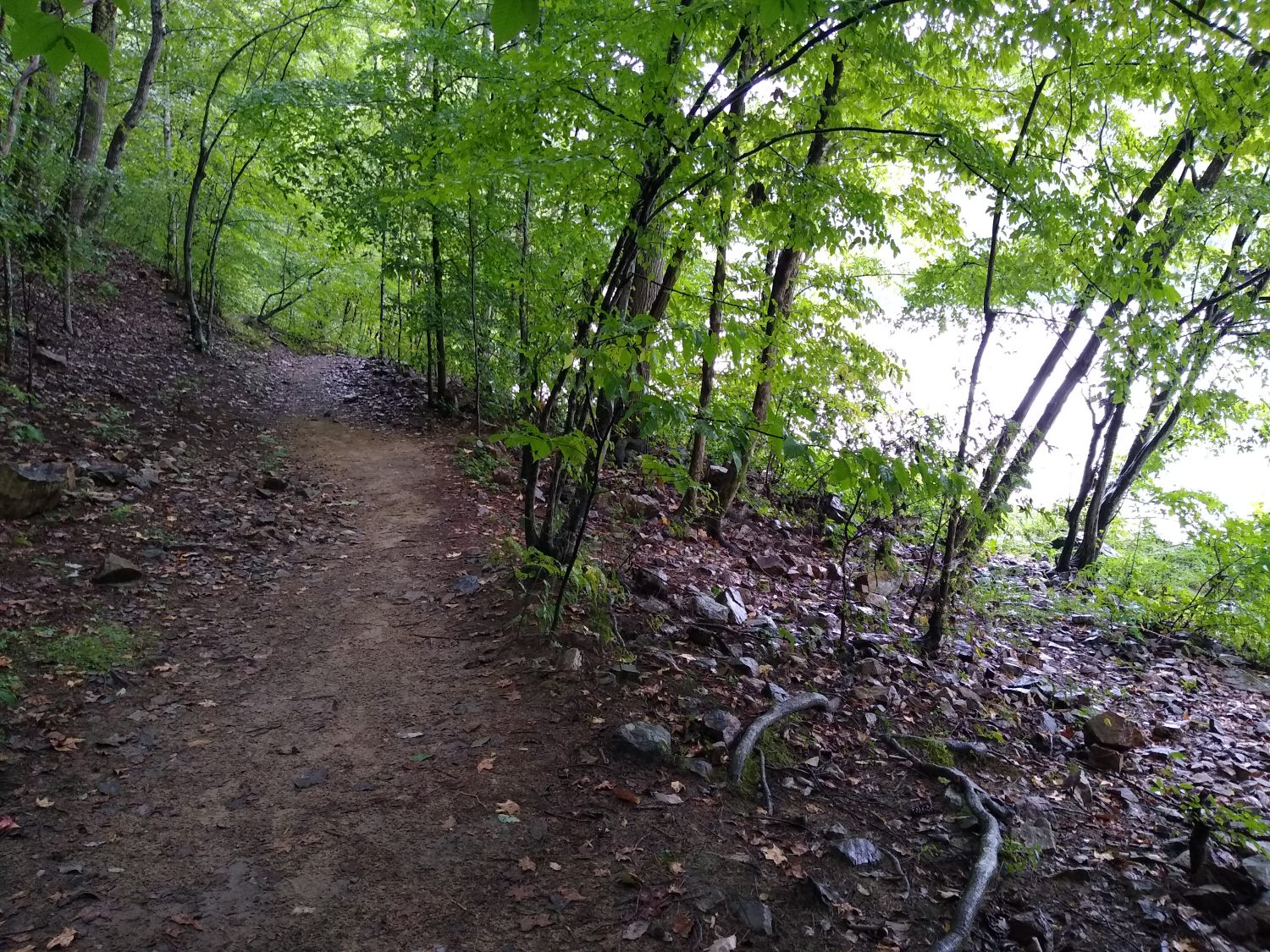 The day started out great. I slept in until 8:00 a.m. and then walked down to the diner and had a big breakfast and eggs, hash browns, biscuits and gravy, and a chopped steak. I also ordered a steak biscuit to go to have on the hike.
I made a quick stop at the Dollar General and got some snacks for the hike. They had sour jelly beans and those are my favorite so I'm looking forward to having those on the trail. They also had Oreos individual packs and those look interesting just to have a few Oreos instead of a big pack of them.
One last stop at the post office and I was able to pick up my rain jacket and new memory card for the camera. I've already taken over 200 gigs of video so I need to make sure I have a spare so I don't run out of space. The new rain jacket replaced the one that I melted in Fontana and can finally throw away now. I hate to see that jacket go because I've used it for over 3,000 mi of hiking.
I was able to make it out of town at 10:00 and the rain started picking up again just as I was crossing the French Broad River. A hike up Lover's Leap was just as I remembered. It was very steep and very rocky but it wasn't too slippery in the rain. It wasn't totally fogged up yet either so I got pretty good views of the town even though a lot of the trees have grown into many of the views.
After crossing Tanyard Gap and making decline and up to Rich Mountain Fire Tower I came across a woman with a dog. She didn't have him on a leash and he was really aggressive. His hair was standing up and he was showing his bare teeth. It took her over a minute to get him under control. Nice doggy.
I rode to the shelter just after 4:00 and there were already two other hikers in there who had just arrived a few minutes earlier. I wanted to move on so I could get closer to Sam's Gap but the next shelter was too far to make before dark. The two hikers seemed pretty interesting so I decided to stop early and stay in the shelter with them.
It turns out one of the hikers was a thru hiker from '96. He and his newlywed wife did their honeymoon on the AT together back then. They survived the height and the marriage but it seems like he does most of the hiking these days. The other hiker it turns out does the advertising for a distillatory in Tennessee that Karen and I love to go to. I can't wait to go there next time and start doing some name dropping just to see the owners jaw drop.
It started raining again just after we hung the bear bags so it was good timing to just go to sleep. It's been a while since I've gone to bed at 8:00. We'll see if tomorrow has some breaks in the clouds for a good hiking day.