I am glad that the big road walks are done for the next several weeks. But the mud and water are still present.
Let's Get Rolling
I have a long Uber ride to get back to the trail. I also still have many more miles of walking on the roads.
The hotel restaurant opens up at 7:00 so I am there at 7:01. A quick omelet and a glass of milk and I am headed across the street to the grocery store to get a few things for the next few days.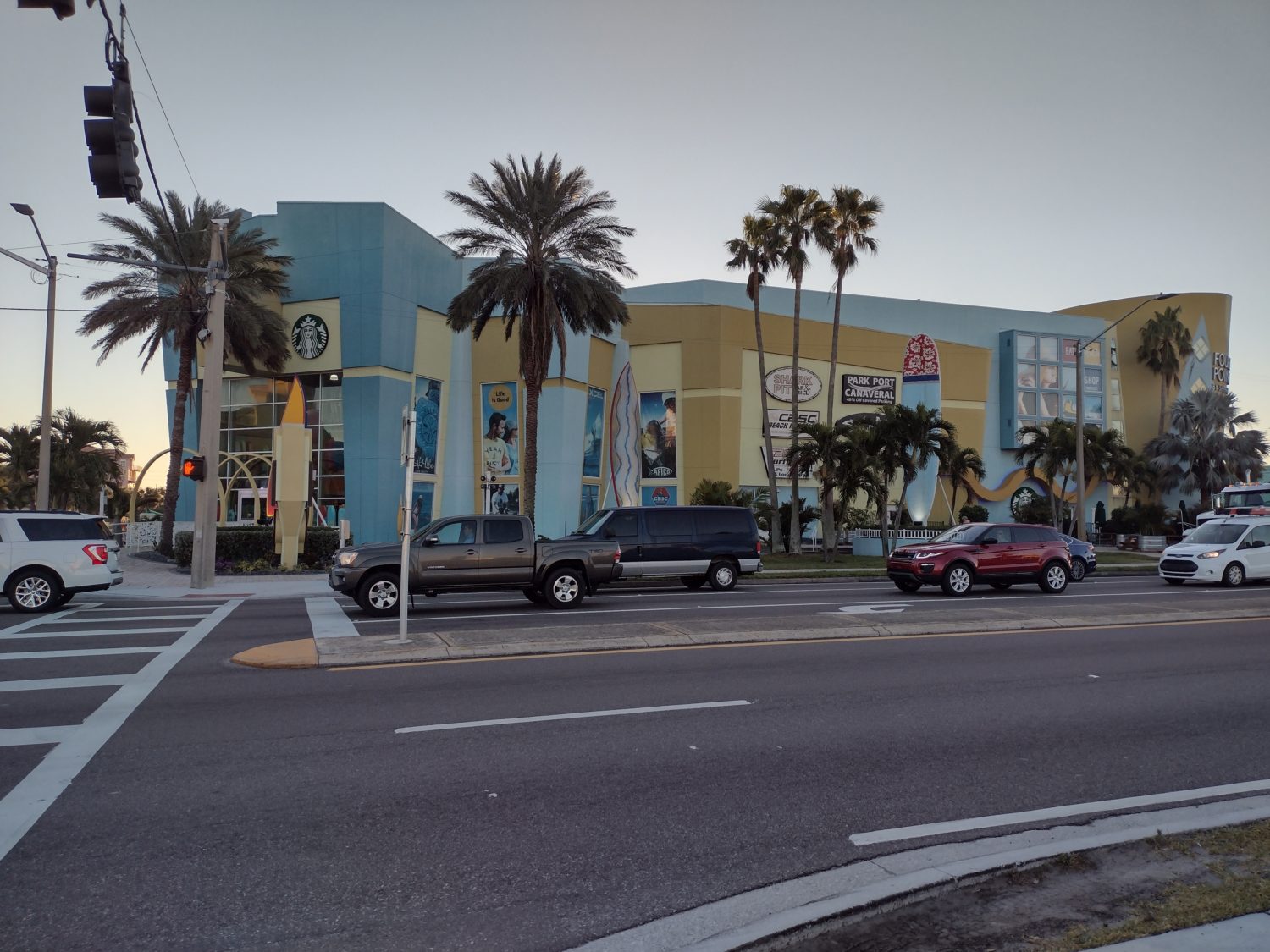 By the time I get back to the hotel the Uber driver has already arrived and been waiting on me. When you schedule one in advance they get there super early. The price is also slightly higher.
We have a good talk on the ride out to the fruit stand location. The driver is familiar with the fruit stand and puzzled why I want to go there. This is when we get to talking about long-distance hiking and the Florida Trail in general.
Road Walk Four SR520
If you remember from yesterday's post, this is a sequence of five roads to be walked. State Road 520 is another busy four-lane road that goes between downtown Orlando and Cocoa. I have to hike about 6 mi of its length to the intersection with 528.
The shoulder is pretty wide and the traffic is fast enough that I spend more time hiking the grass shoulder of this road than any of the others.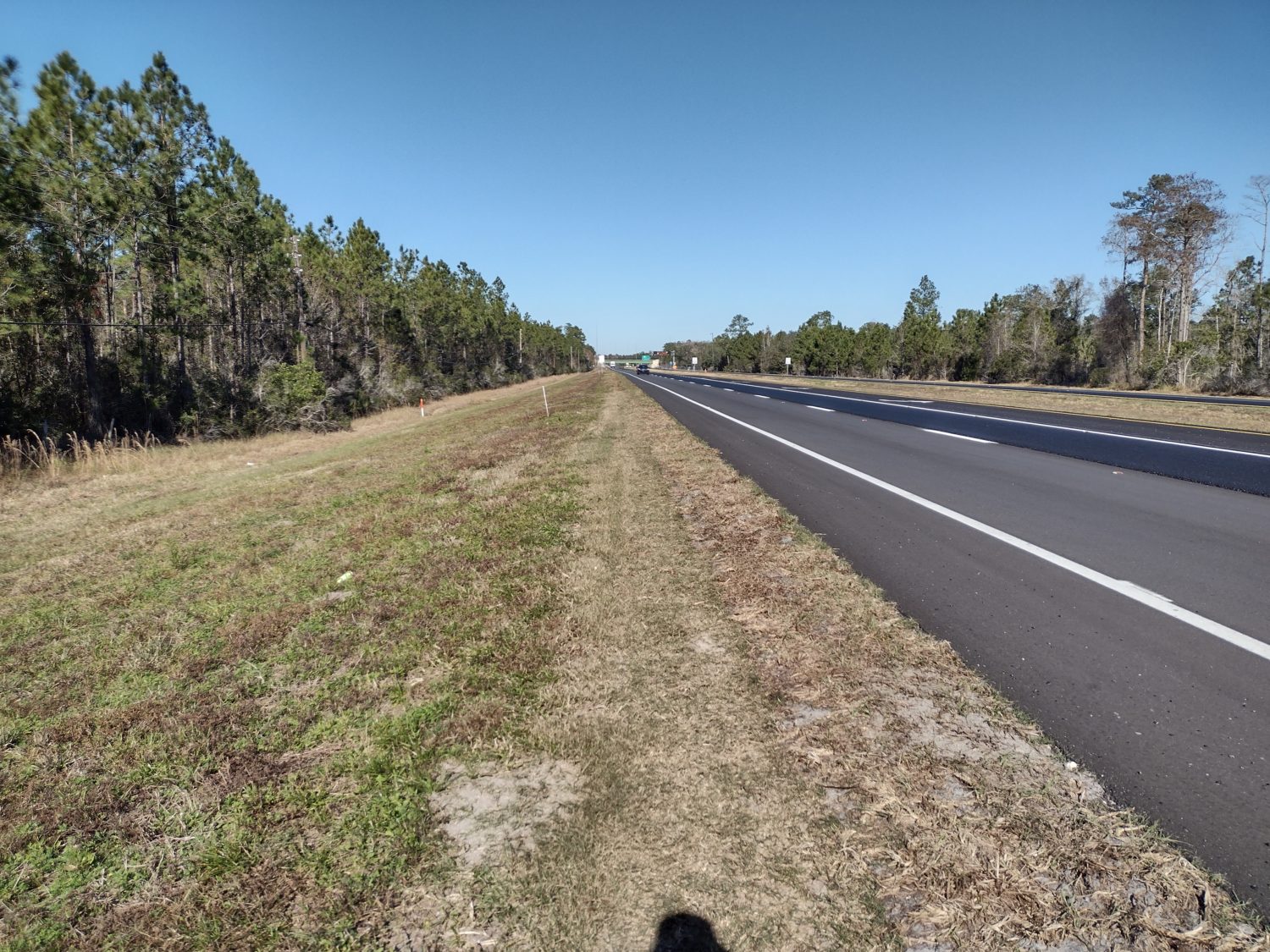 There are a few culverts that have trees that provide some shade. There are also a few entrances to ranch and hunting areas. And some of these ranches are still part of the Deseret Ranch.
I take a break at the gate of a hunting club. One of the members is coming out as I am eating something and offers me a water. We start chatting a little bit about hiking. Even though he doesn't know much about the Florida Trail he knows that this time of year he sees a ton of hikers go by.
Road Walk Five, SR528
When I get to the junction of the two state roads, there is a large amount of construction in the area. The benefit to a hiker is that there are extra barriers to protect me from the traffic. The downside is that the ground is torn up and softer.
Much to my delight, I find out that the road I'm going to be walking on is actually not State Road 528. It is actually Yates Road which is an access road that runs parallel to 528. Another hardly used country Road that is a pleasant Road to finish off this road walk with.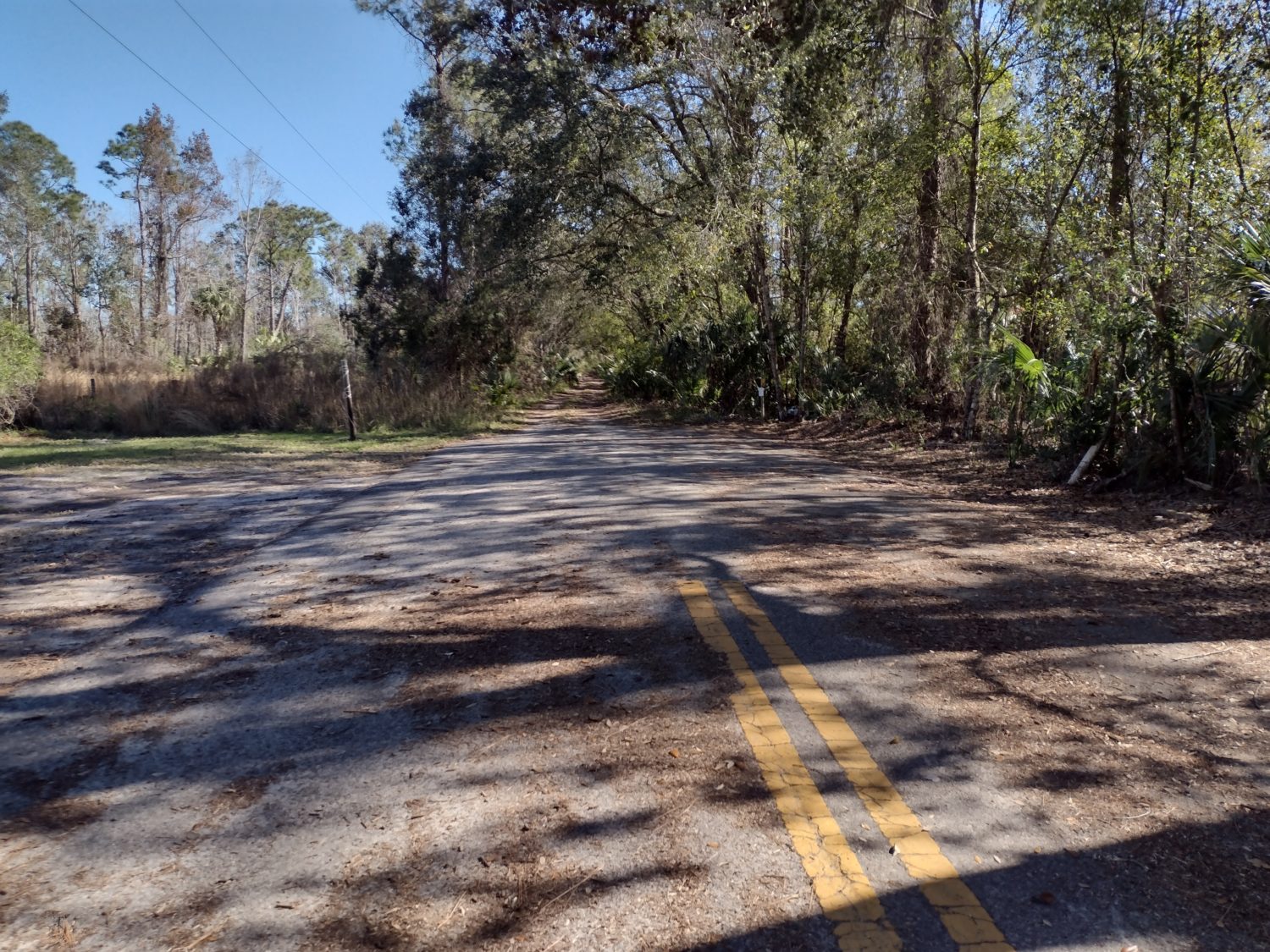 I take another break just before entering the next section, which is another Wildlife Preserve. It is the Tosohatchee Wildlife Management Area. You are required to phone the office when you enter and when you exit.
As soon as I enter The Preserve, I am greeted with about a quarter mile of wading and mud. I threw away my water shoes in Cocoa Beach and now have a pair of flip-flops.
I switch into the flip-flops as soon as it is apparent that I am not getting out of this unscathed. Within two steps I can tell the flip-flops are not going to work either.
With each step, the back of the flip-flop is firmly stuck in the mud. I try out all sorts of variations of twisting or contorting my foot as I step forward to try and release the vacuum of the mud. A few weird angles definitely do help but it also definitely slows me down.
When I am not even a quarter of the way through the water, I decide to take off the flip-flops and just go barefoot. I am definitely moving faster barefoot. I am relieved to find out that the water is cool and not warm. In fact, it is quite cold and on the verge of being painful.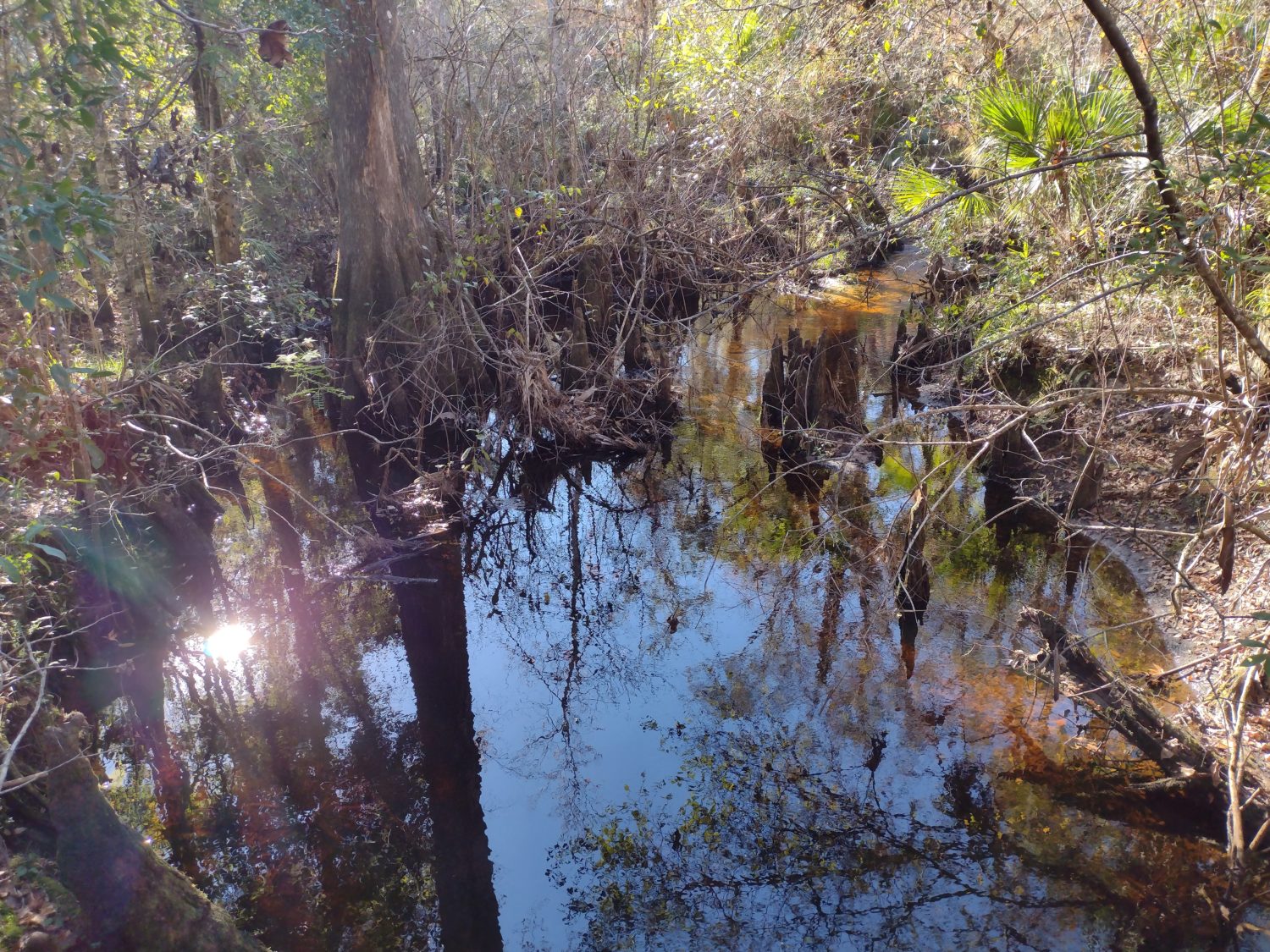 Most of the rest of the Preserve is decent dry land for good hiking. But there are five or six muddy places or sections of water that need to be walked through.
Stopping to dry and clean your feet and put your shoes back on takes 10 or 15 minutes each time. So I am losing at least an hour today to the mud.
It's Christmas Time
You exit The Preserve through a gate that begins another short road walk about a mile to State Road 50. This is the location of the town of Christmas. Is named after a fort that is nearby but not along the trail.
The post office it's probably the biggest draw for this town even including the fort. The post office is inundated with letters from around the country wanting a postmark from Christmas, Florida. All I want from Christmas is a sandwich and maybe some ice cream.
It is a half-mile walk down the highway to get to the nearest convenience store. When I get there I order a sandwich to eat there and another one to pack out for tomorrow. For tonight it is a Cuban and for tomorrow it is roast beef.
For the rest of tonight and most of tomorrow, I will be going in and out of state forests and Wildlife Management areas. For tonight I want to get as close to the Orlando Wetlands Park as possible. I want to be able to walk through it tomorrow morning at sunrise.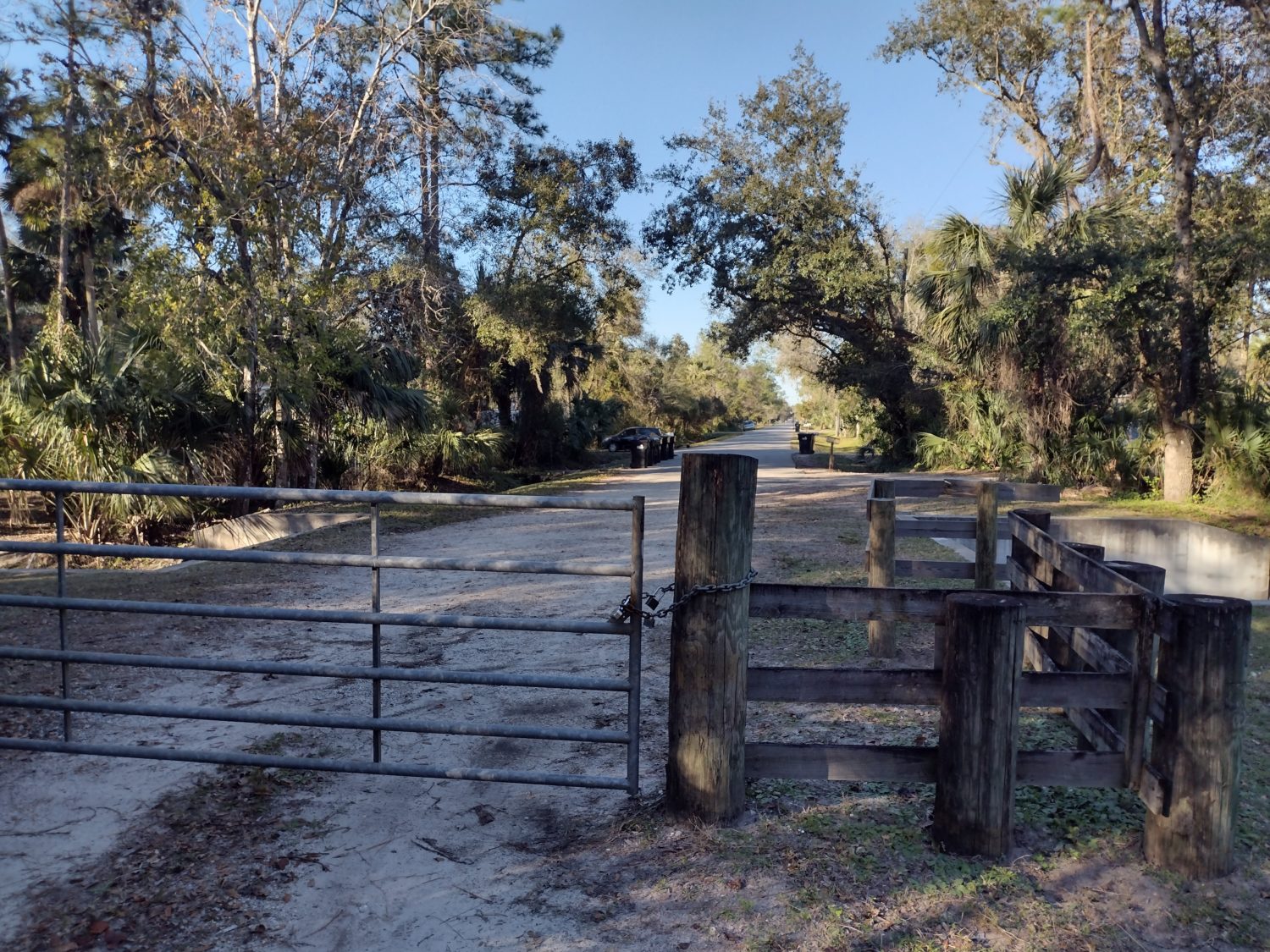 To position myself to do that, I end up stealth camping at the edge of a pasture. I am locating my campsite after sunset but while there is enough light to see the ground. There are a few prickly bushes where I am setting up but I am prepared for that with my 1/8-inch foam pad to protect the inflatable pad.
I am still full from the Cuban sandwich so I don't even bother cooking dinner tonight. I only have one lemon candy just to have something sweet.
The temperature is dropping quickly but it's not supposed to get terribly cold. I do not put on my leggings but I am wearing my puffy jacket and gloves. That should be all I need for tonight.
At some point in the middle of the night, I noticed that the air mattress needs a little more inflation. I am figuring since I blow it up with hot air and the cold night chills the air, that it loses a little inflation just because of the temperature drop.
But an hour later when it has deflated even more, I come to the conclusion that I must have a hole in the mattress. Great, something else to repair.
Emotion of the Day
Relief is the emotion for today.
I feel relieved to know that the worst road walk for the next month is over. I am relieved that I was able to figure out a solution to not having to camp in the middle of it. And I am relieved that it did not backfire on me. I always had a fear in the back of my mind that I would have a hard time finding an Uber driver to drop me off in the middle of nowhere.
I feel relieved to know that I am still on schedule, even though I have been moving slower and taking more zeros than planned. It is definitely easier to hike when you don't have a destination you have to meet at a specific time. And even though I do have a destination, it is good to know that I am still on track to getting there on time.