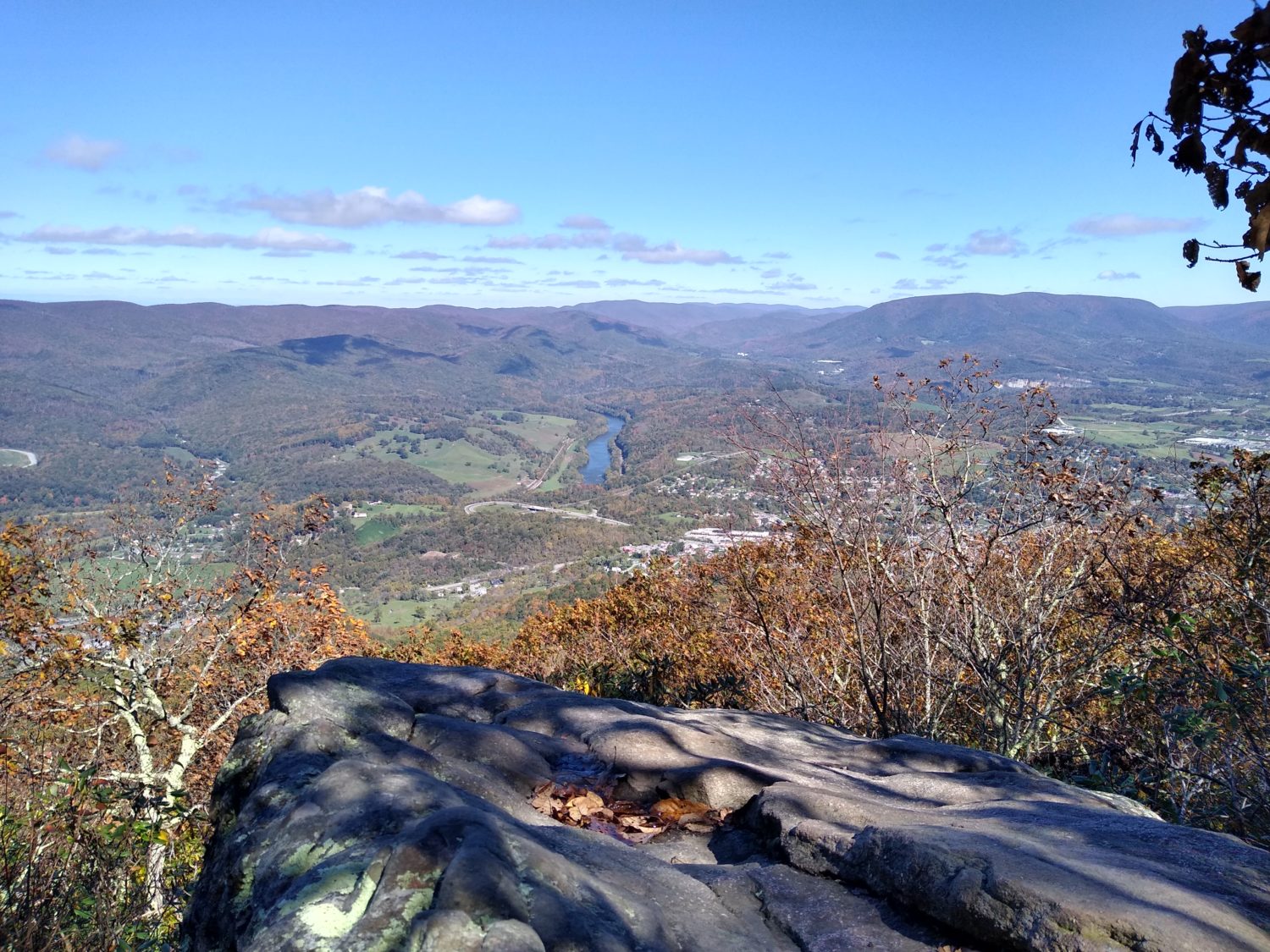 Words cannot express how fantastic it is to see the sun after you haven't seen it for several days in a row. It continued to rain last night and was foggy and misty most of the morning but about 11:00 everything changed. Mr. Sun is out in full force and Mr. Clouds are gone.
I slept great at Woods Hole Hostel in the bunkhouse. I was the only one in the bunkhouse so I had my choice of beds. Since the bunks are upstairs near the roof they are all very short bunks almost to the ground. And the mattresses are incredibly soft and fluffy.
Since I had reserved a spot for breakfast and I knew that it was raining and I knew that I only had 11 mi to get to town I was in no hurry to get up. Breakfast was at 8:00 and so I didn't even bother to get out of bed until after 7:30. I checked on my shoes next to the fireplace and they were about 90% dry which is better than they've been in the last half a week.
I got into my hiking clothes and did some partial packing just to make things quicker after breakfast. At first light just around 7:00 a.m. I could see through the window that it was very windy and was actually quite clear. I could see two different depths of mountain ranges off in the distance. But by 7:30 the fog and mist had returned again. So much for the forecast of no more rain today.
Breakfast is just as amazing as dinner. There was an egg scramble, a casserole made from French toast, and little grits patties that were really good. Some fresh orange juice and homemade bread with homemade jams topped off breakfast. The coffee was great too. I think it's been about 2 weeks since I've had real coffee.
One of the other guests had a car and offered to drive me back up to the trailhead which was nice because it was an uphill walk about a half a mile. I think it was nearly 9:30 before I got on trail. Again I was in no hurry because I was waiting for the rain to stop. The latest forecast now said that the sun was supposed to come out about noon. But right now it's nothing but fog and mist.
The trail climbed up a knob and then went to a shelter that I don't remember seeing before. It looks fairly new and fairly fancy because it had a large expansive deck built onto the front of it. It looked more like something you'd see at someone's house.
For the first hour and a half of hiking I managed to keep my shoes dry and I hit pink flowered weeds that I called super soakers. In no time flat my shoes were soaking wet. I met some trail maintainers and asked them if they knew what the weeds were. One of them said he wasn't sure but he thought it was Japanese Spurge. I had great cell service so I looked it up on Google and it was definitely not Japanese Spurge. I decided to put a description of the flower in Google to see if I could get an image hit. So now I know that it's called Pennsylvania Smartweed. I think I'll start calling it Pennsylvania Soakerweed.
By the time I had gotten to the first rocky outcropping it was about 1:00 and the sun was in full force. There was hardly a cloud in the sky. I wasted no time pulling my shoes off to let my shoes and socks dry while I sat and ate my lunch. Tuna fish, cheese, potato chips, and Sweet Tarts.
About 30 minutes later I came to Angels Rock which had a really good view of Pearisburg itself whereas the other cliff was just looking on an adjacent valley. There were all sorts of neat rock formations on this side of Pearis Mountain.
It was a long way down the mountain into the city but there were lots of switchbacks to make it fairly easy and it wasn't very rocky. I was in a great mood and having a great time. I strolled into town about 3:00 and headed straight for the first motel that didn't have terrifying reviews. I just happened to get the last room available. I showered quickly and gathered my laundry because the motel would do laundry for me. Perfect. I wasn't in dire need of laundry since I just did it yesterday but I wanted to make sure I had every pair of socks available clean and dry.
First tour of the day was hitting the post office to get my resupply box. The box safe and sound in the hotel. Tour number two was walking to Walmart to get a new memory card and some Shoe Goo. It was at least 2 miles of walking and there is no Uber or Lyft service in town. It was after 5:00 by the time I got back from Walmart. The next door was dinner at the Mexican restaurant across the street. And the last chore was to go to Food Lion and get some tortillas cheese and pepperoni.
Now my food bag is packed, breakfast is laid out on the counter, and now it's time for sleep. Tomorrow is a full day so I'll try and get up early and hit the trail sometime between 7:00 and 7:15. The weather is supposed to be nice for the next 3 days so I won't worry about having to hit shelters. I'll just keep hiking until I find a place to camp.