The beer I had yesterday at dinner caused a major headache that lasted all night and into the morning. I almost did not hike at all today. That would have been bad for the rest of the schedule since rooms have already been booked.
I Hate Headaches
There are some beers I cannot drink. Anything that AB InBev owns I cannot drink. And apparently, the beer I had was from a brewery now owned by AB InBev. Beginning at about 10 or 11 pm, I started developing a massive headache. I took aspirin, I took Ibuprofin, and I drank caffeine to try to know it out. I barely slept all night and at 6 am, I was nauseous and wanted to crawl into a hole.
I only have 17 miles to hike today, but quite a bit of it is on the beach and I will not be hiking as fast. If I don't start by 9 am, I will not be able to finish by a reasonable time to be able to shower and have dinner. I want to be at the next hotel by 3 or 3:30 at check-in time.
We wander down to breakfast a little after 7. Let's see if I can eat something and feel better. As soon as we hit the breakfast area, I smell burned toast and think I am about to throw up. I grab a carton of milk and two yogurts and head immediately back to the room (with some coffee). Back in the room, I eat the dairy products and crawl back into bed. Maybe I can catch an hour of sleep.
And apparently, that's exactly what the doctor ordered. I wake up at 8:45 and feel 95% good. This is good enough to start hiking with. I pack up quickly and head out the door, I should be able to make the next 17 miles by 3 or 4 o'clock.
Let's Hike Along the Beach
I am still in the thick of Navarre Beach, so the first few miles are just walking along houses and a few small businesses. I am feeling pretty good, and after an hour of walking, my appetite kicks in. I eat some of my walking snacks, and I am now walking at full speed – yay, the day is not ruined.
Before long, the trail comes to the first of two National Seashore sections. This is where the bike trail ends, and the beach walking begins.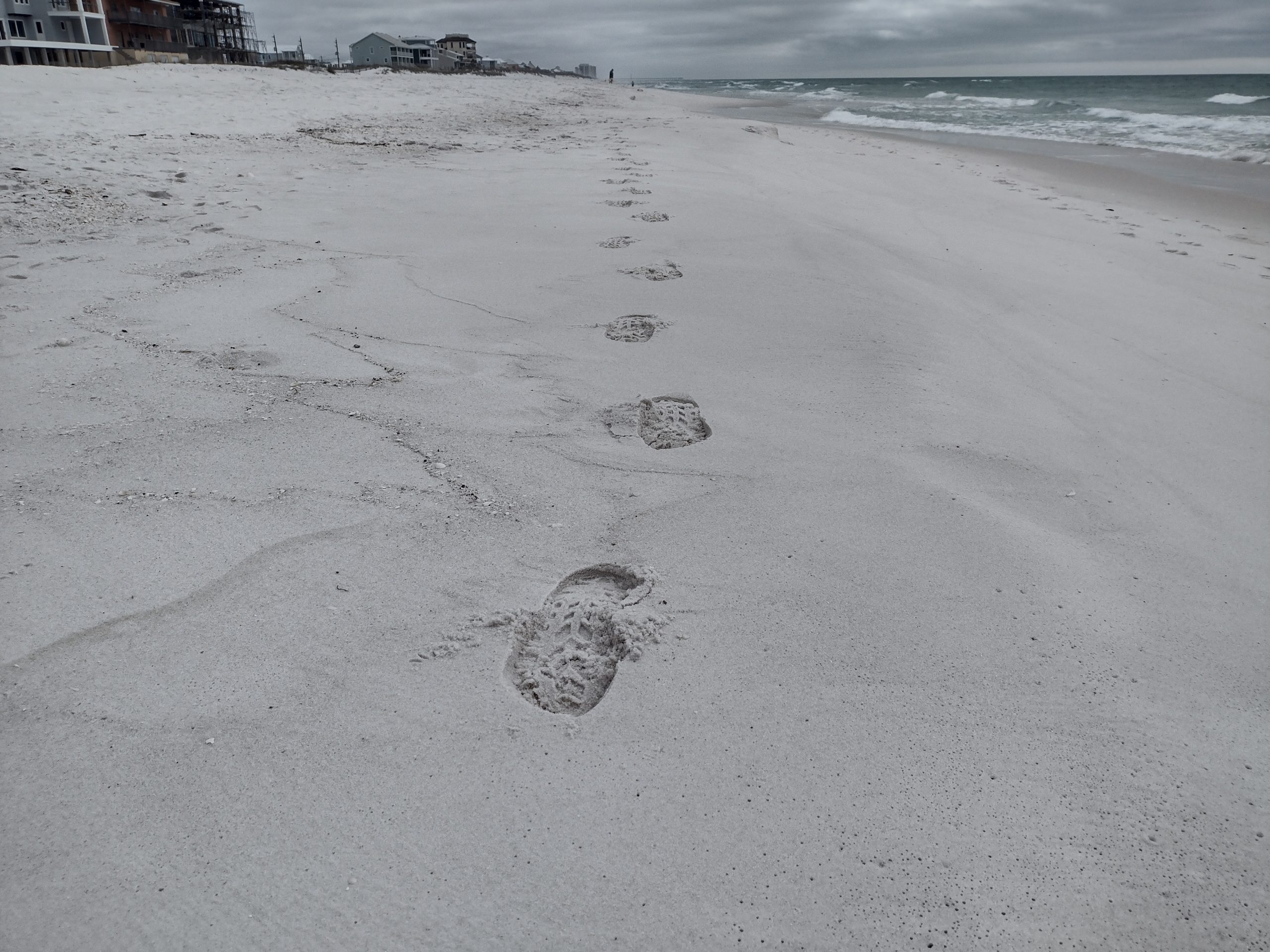 The sand is soft on the beach, but not too bad to walk on. I make my way closer to the water where the sand should be more densely packed and easier to walk on. It looks like it is nearly high tide, so there is not much beach that is not steeply sloped or covered in water. Still, I find a good line just above the water where I can hike nearly full speed. And with less in my pack (no tent, sleeping bag, clothes, or extra food) I can hike more quickly anyway.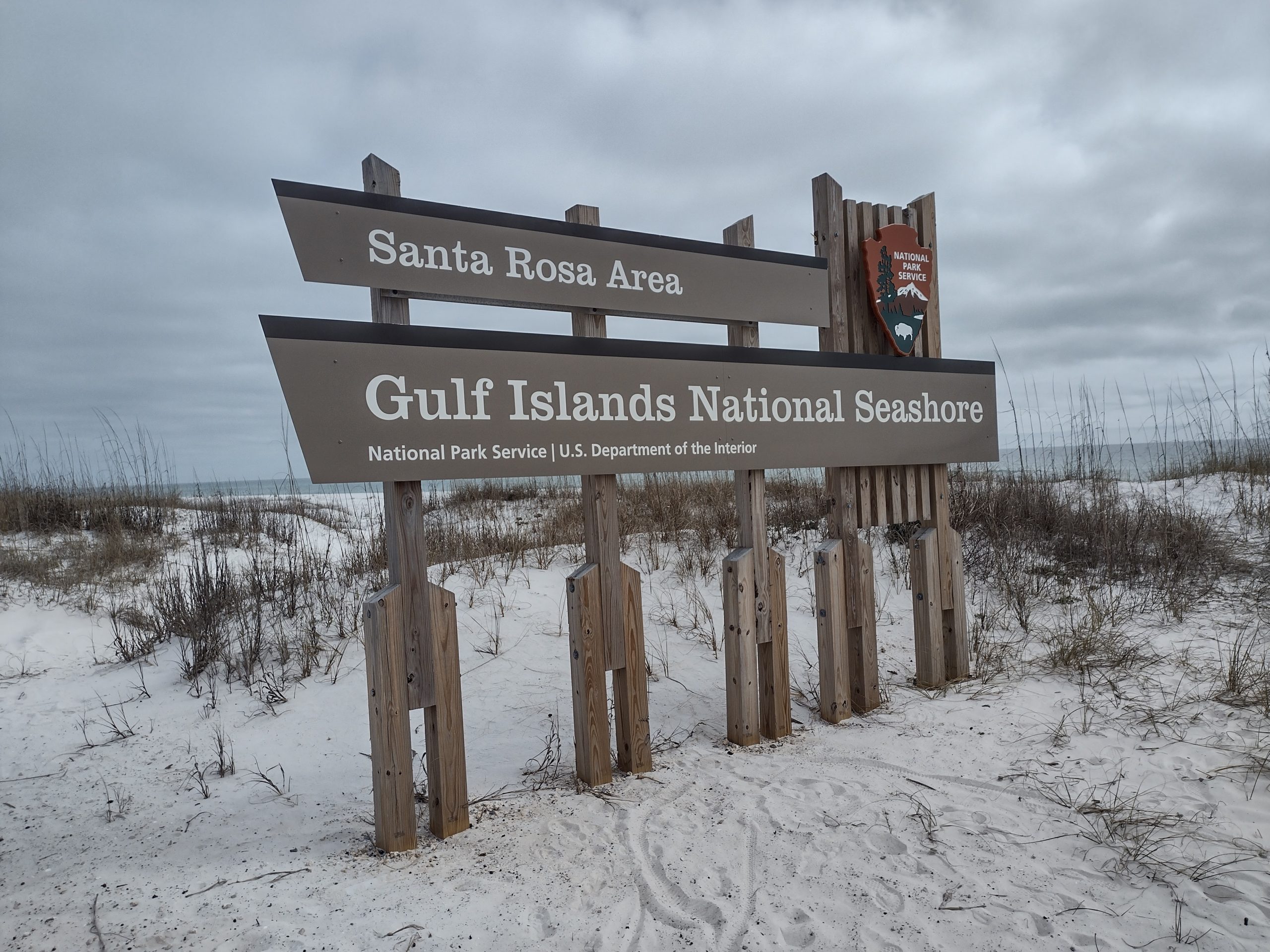 After about 45 minutes, my ankles have had enough sand. So I make my way over to the road at a section that is nearby. I am delighted to see that the road has a nice five-foot-wide bicycle lane. This will be my trail for the next few miles instead. I can still see the ocean and the sound as well, so this path suits me just fine. It is quieter than being right on the waves, too. It makes it easier to hear myself think.
After a long nine miles or so of the national seashore, the trail comes to the next beach town – Pensacola Beach. I have only a few miles to hike here before the next hotel – another Springhill Suites.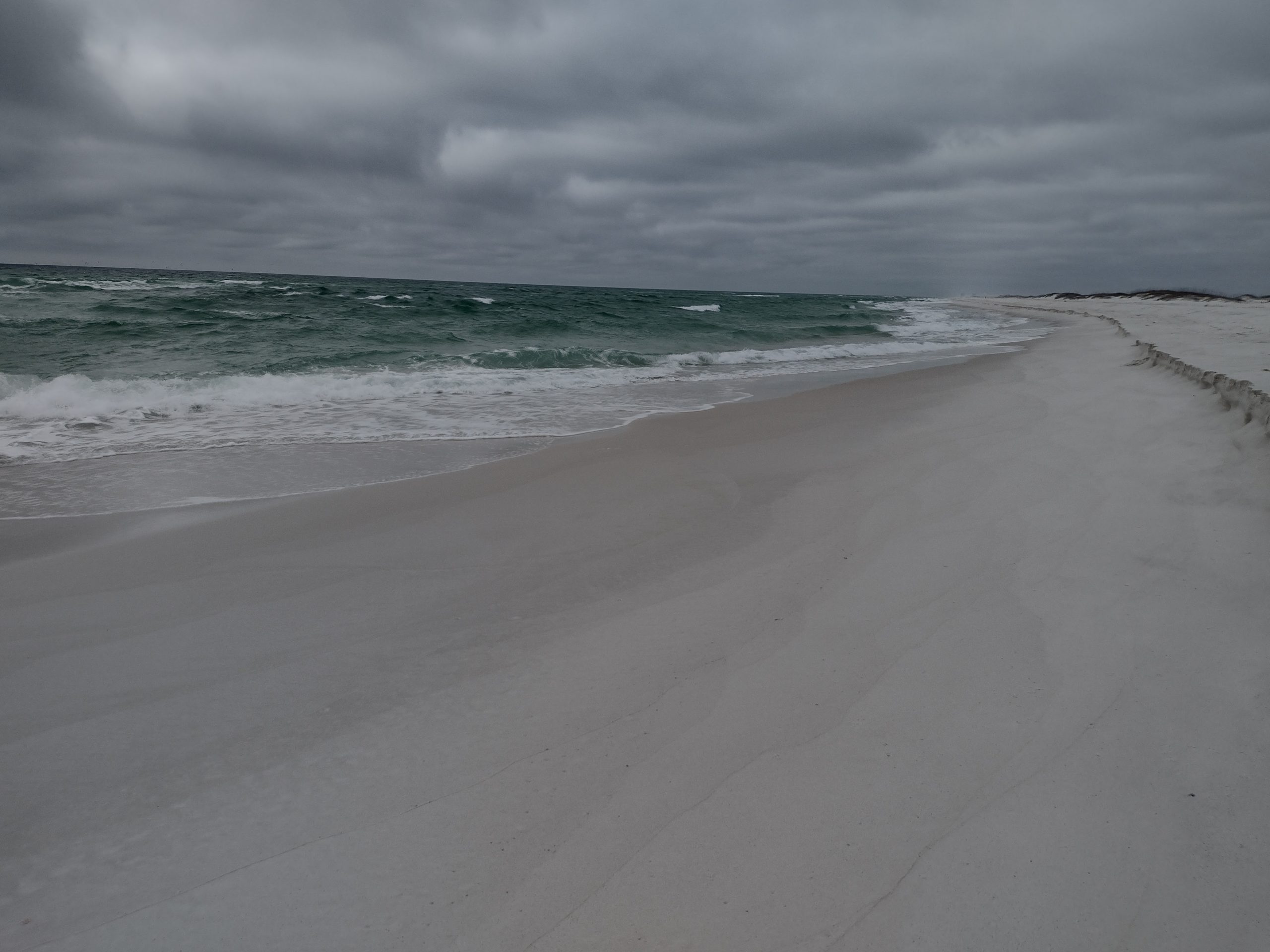 As I am hiking along the bike path, I see Karen pass by on her way to the next hotel. She does not even see me on the side of the road. I am the one with the bright red shirt, fluorescent orange hat, and big blue backpack – I am right here! Her mind is elsewhere. Could possibly be grapes (Ellen Degeneres reference).
Right at 3:15, I roll up into the next hotel and there is Karen staring straight at me – she sees me now! yay. We check in and drag all the gear up to the room again. It is shower time, again. I like these showers.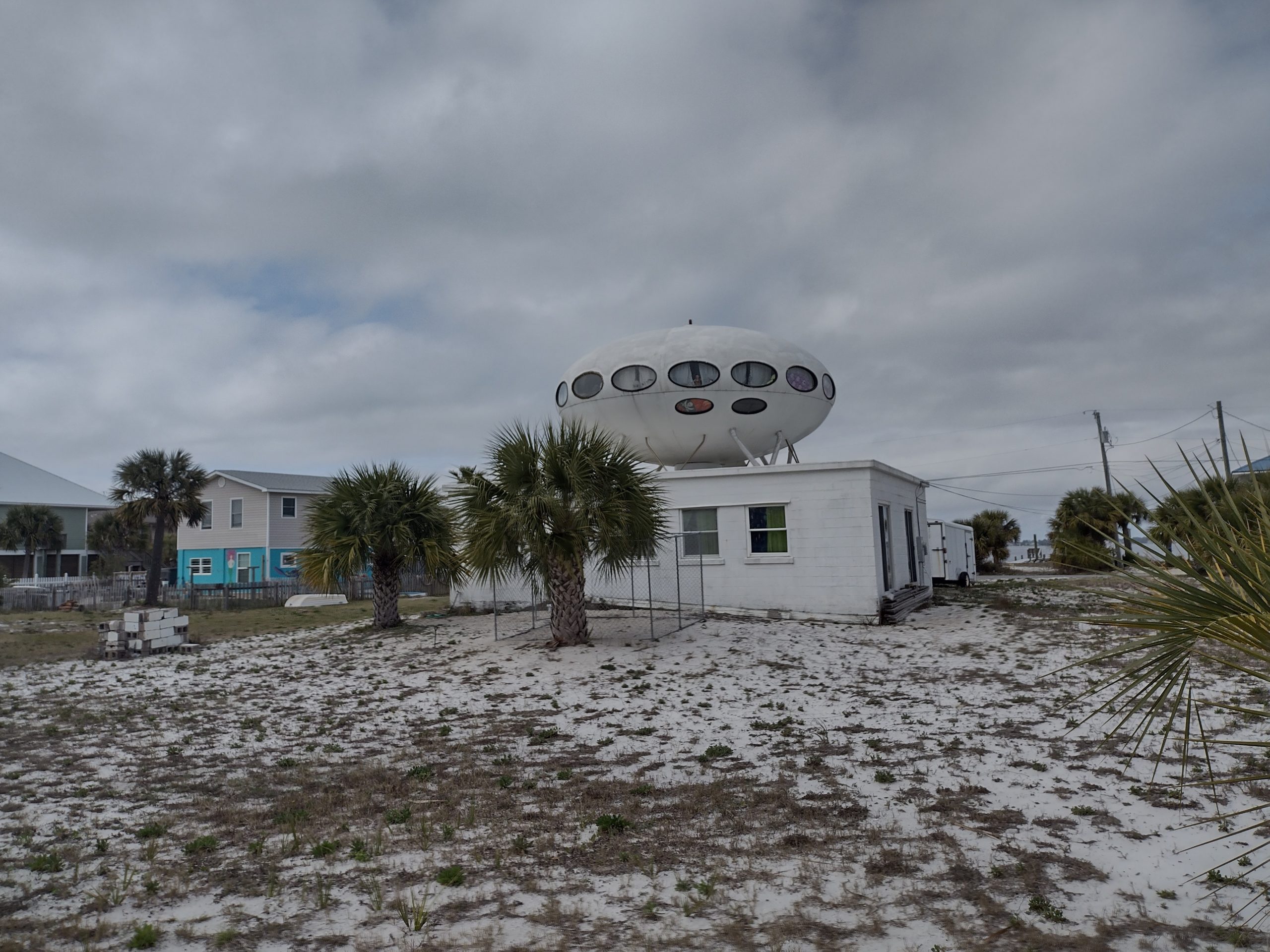 Dinner this time is at Flounder's Chowder House. Their chowder is really good, and so are the seared tuna tacos. Possibly the best tuna tacos I have ever had. The food around here has been pretty darned good.
Emotion of the Day
Today was a mix – the day almost never started, then turned out to be great. I am not sure what to pick, but I think I need to pick uncertainty.
All night long and early in the morning, I was afraid today was not going to happen. Even though it started a little later than I wanted, it did happen and it turned out fine. but the long evening and morning of uncertainty had occupied much of my thoughts for the day.
I am greatly relieved that the day did turn out great. But I was uncertain that I would even hike today.